Do you want to acquire and maintain viewers on twitch? Or maybe keep your channel active and alive? Then look no further since we got you covered. Twitch is the new wave that many entrepreneurs are trying to invest in. It can be a daunting task for anyone to keep up on this platform when you don't have the right information and guidance.
Find out how to grow your channel and attract many viewers on your twitch channel with the following tips.
Growing Your Channel On Twitch Demands Frequent And Clear Communications
I must confess that it feels amazing when you are introduced into a new forum more so when you are acknowledged by your name. Yes, twitch is no different either. The way you welcome your viewers into your channel will define how well it will grow. Acknowledging the viewers by their names is one of the tricks to maintain and create a fan base in your channel. You want to earn, right? Then you will definitely know that this method makes the magic happen.
The other vital tool to help you grow your channel on twitch is keeping a smooth and flowing contact through communication. This is only possible through using the right pieces of equipment. Your viewers constantly need to listen to your views and your opinions. So then it is simple, the right tools will enhance your viewer's contact and maintain them as well. Reply to your viewer's comments and use your right tools to voice out your love to them. This will keep the viewers in touch and also attract new viewers to your channel.
Show Some Sense of Control On Your Twitch Channel By Setting Some Regulations
Every interaction is only successful when there are some rules that govern it. Twitch is no different since you will be interacting with a multitude of viewers. You don't want your channel to be chaotic therefore you have to exercise control by setting some rules.
You can begin by ensuring that everyone is on the same page by adjusting some settings on your twitch menu. This will ensure that there is some civilization in your channel thus creating a common pool of communication called chatroom.
Different viewers have different interest and therefore it is quite easy for things to get out of hand any moment. Yes, expect this to happen not only once but occasionally. So then, how do you deal with this scenario as well as keeping your viewers intact?
You can keep your chatroom at check by using the auto-moderation tools. They help keep the chats in check by deleting some words in just a blink of an eye. Your twitch bots will also censor the chats and do away with certain words or phrases that might trigger some tensions in the chatroom. The use of night bot and language filters can also help you in achieving your goals on twitch.
You Can Attract Some More Viewers By Picking Some of The Best Streaming Titles
Using catchy headings and titles are one of the most effective ways of attracting viewers to your twitch channel. Understanding how the thumbnails are generated can do you the justice you need. Therefore, it enables you to pick some of the best titles since you can't edit the titles provided by twitch.
You are, therefore, advised to pick title by acknowledging that might sound useless on the surface, but hold so much meaning to the viewers. Things like the streaming language, the duration of the stream, the rank of the league the match is playing are very vital in enhancing your channel. You could also make it more likable by mentioning some of the heroes that will be playing in the match to attract even more viewers to your channel.
Customize Your Streaming Channel To Look More Appealing From Outside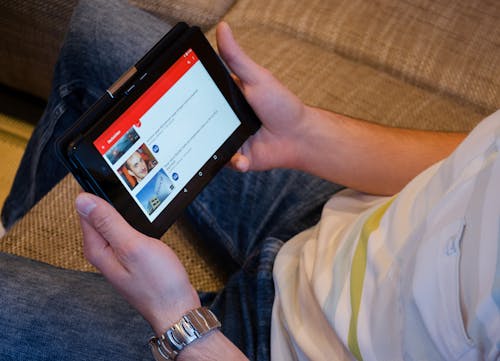 People are attracted easily by what looks good on the outside, so this can also motivate you to create appealing streams. You can make it look good by providing every crucial information that will be helpful to your viewers. The viewers need to know more about your channel than you could ever imagine. So do them justice by providing all the necessary information on your twitch channel.
This can be done easily by the use of the 'edit panels' button. This will help you add images, URLs and some crucial information as well. The important information that you should not leave out includes your streaming schedule, the games' configurations and some of the donors.