What crosses your mind when you first hear the term startup nation? Israel right? Well, we are going to look into some technology innovations that have helped to shape this nation. Israel has made greater milestones in terms of tech and has integrated her new innovations in different sectors.
So then, which are some of these sectors that this startup nation boasts of enhancing when it comes to tech. You are going to see how Israel has improved her productions and services across different sectors using enhanced technology. The following are some of the areas you should know about this startup nation.
How Has The Startup Nation Brought A New Look To Agriculture With The New Innovations?
Israel is one of the countries that has enhanced food production through the use of safe high technology. Therefore, it has enhanced its food security to the extent that this startup nation is able to influence the world positively. Israel is using modernized farming methods to produce high-quality food that can sustain and even feed the world.
Farming is a process and all the farming processes like growing, harvesting, storing, packaging, and even processing are all tech integrated. This startup nation has transformed Agritech through the use of IoT and AI. Israel's Agritech is very wide and sophisticated. Its smart irrigation is very efficient in water usage and space consumption.
The use of cutting-edge swarming drones is also enhancing the growth of plants on a large scale. It is efficient for pest control and checking of any disease in the growing plants. It also uses a very large data analytic software to study the plant disease patterns and come with a long-lasting solution for the pest controls. The analytics is also capable of predicting future trends in agriculture and also analyze the current situations in farming.
Israel (The Startup Nation) Is Also In The Forefront Perfecting Cybersecurity
Technology is increasing rapidly and this can be dangerous since a lot of companies and industries may be vulnerable due to this rapid growth of tech. This explains why they need to be protected with every internet user also qualifying to be secured. Israel has been at the forefront in the campaign against exploitation and crooked use of the internet. It is acknowledged as one of the countries to come up with world policies on cybersecurity.
Israel is at the top of innovations and does not want anything or anyone interfering. Therefore, protecting it and extending that protection arm to the world. Trying to create a balance between internet resilience and productivity. Nothing should hold you down, not even cyberbullying when Israel is alert and constantly working on the cybersecurity policies and protocols.
Find Out How Israel Has Impacted The Transport Industry Positively
The startup nation with many sectors and the transport sector is no different. The introduction of Mobileye is impacting many lives as far as driving is concerned. Mobileye is an AI-driven prototype the saves lots of lives on our roads. This innovation uses a tiny camera that is placed at strategic points of the car to alert the driver of any hazards or when the car is drifting away from its lane.
This technology has been adopted by many automotive firms to enhance safety on the roads. This has reduced the number of accidents by a bigger margin and also enhanced safety on the roads.
Another innovation that is being appreciated today is the use of the Waze navigation device. This device goes just beyond giving directions and maps on the road, it also gives updates on traffic information. Waze also gives road updates and incident cases that happen in real-time. The startup nation is still impacting so many lives on the roads today by this technology that has ensured that our roads are safer and easily navigable.
Israel Is Also Influencing Health Sector Tremendously
If you are conversant with the inventions like the Sniffphone, rewalk, and pill cam then you will give credit to Israel for such technologies. These technologies are influencing the health sector positively and giving patients and humans a lot of hope in the future of medicine.
Sniffphone is a device that detects certain diseases through sniffing. This tech uses the 'Nanoose' idea by analyzing the smell that comes out of certain conditions to determine and diagnose such diseases. This idea is being developed so that it can be accessed through smartphones bu the use of a plugin.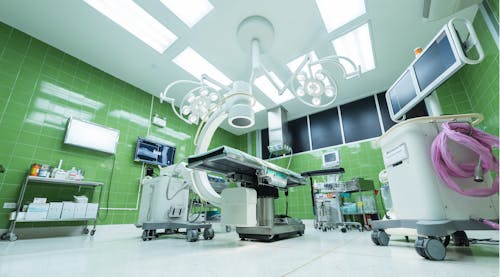 Another innovation is the Pillcam. This is a pill that contains a disposable camera which gives the doctor the picture of how bad your stomach or intestines is affected. This tech is used in diagnosing stomach illnesses, intestinal cancer, and digestive infections.
Israel is continuously launching several startups that impact the world greatly. For this reason, it still maintains the startup nation due to its unrelenting thirst in new and emerging technology.