New innovations translate into inventing new products and processes and integrating them into the operations of your company. As a business, never allow yourself to get lodged in the phased-out methodologies.
Creating a company culture that fosters innovation should be one of the cornerstones of your business strategies if you want to give your business an edge. New innovation will do your business tones of good and this article highlights some of them.
New Innovations Will Give You A Competitive Edge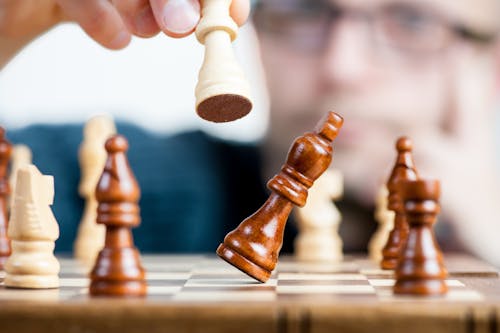 When you first stepped into the game, I bet you found your established competitors operating in a certain way. The only way to stay ahead of their game is by developing creative ideas that make you stand out from the crowd. When your target customers notice uniqueness in your service delivery, they will be drawn towards your company even more. For this reason, start-up companies that are anticipating growth should take advantage of new innovations.
Even after launching a disruptive idea, don't let its massive impact still your innovativeness. One of the easiest ways of sustaining market leadership is by keeping up with the market's speed in terms of creativity and innovation.
Increased Production
New innovations are often accompanied by better and efficient methods of operating. When you constantly experiment on new ideas, you are able to take less time performing different tasks. Through customized mobile app development, for example, a start-up company can create a tailor-made application that integrates all of its needs.
Instead of ambling around the periphery when performing tasks, your company will be able to hit the nail on the head. Since most companies tend to use pre-packaged applications, your target audience will not fail to notice the efficiency in processes and systems that your application creates. One way of encouraging in-house innovation is through designing incubators that nurture potential ideas.
New Innovations Can Help A Business Reduce Costs
Thanks to the market efficiency created by new innovations, a business can reduce wastage and extra costs. Almost every organization has its eye on cost-reduction and coming up with new ways of doing things can help in achieving this feat.
If every department is focused on unearthing ideas that can help them operate more efficiently, there is a likelihood of increased productivity. This means that your business will be able to achieve more using less effort. Exerting pressure on existing inefficient systems will only impose stress and a lack of motivation on your employees. If you want to cut down on your expense while at the same time increase output, it is wiser to do things in a different way.
New Innovations Improve The Quality Of Products
Through new innovations, businesses can produce services that are unique and directly address their business needs. Creativity usually showcases itself in product packaging, design, and distinctive marketing techniques.
For example, product innovation is essential in distinguishing your products' functionalities. Companies can take advantage of customer feedback in order to determine what they really want to see in the market. Once you are aware of the gaps that still exist in your niche, you can come up with new technologies that will fill this looming void. When it comes to product innovation, it can range from creating a new product to improving your existing version through including new features.
Employees Foster Good Relationships As They Brainstorm For Innovative Ideas
Encouraging team innovation among employees contributes to positive relationships among them. Companies should root for strategies that advance innovativeness as a unit and not as individuals.
Through brainstorming sessions, employees get to collaborate and hence build remarkable bonds. When your whole company works as a unit, every individual employee is able to relate to the company's visions and goals. An organization that is welcoming to new ideas increases its chances of success in the industry.
More than one million new startups enter the market each year. However, not all of them make it past their first year. The mass failure is linked to a lack of new innovations, hence most new businesses become easily phased out.