Thousands of startups are launched every year. This is quite good news for builders, entrepreneurs and job seekers since they will have something to keep them busy. There are however some of the best startups that are launched every year and have remained to be game-changers in different lines of service provision. So, what are some of the best startups to look out for in 2020?
One Of The Best Startups To Watch Out For In 2020 Is The AirGarage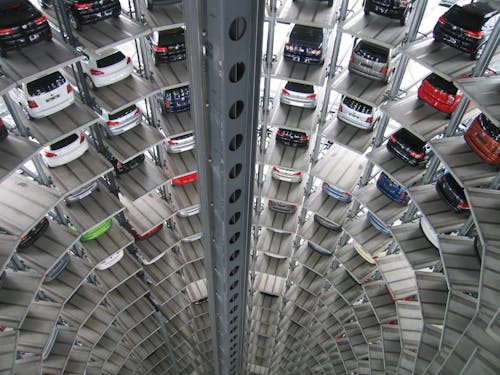 Have you ever thought of how we will be able to park our cars in the future in the coming years given that the production of cars is on the rise? It is not like we will have a bigger space in the future since the land is a fixed factor of production.
One of the best startups ever launched has come up with an idea of rising income from parking slots. AirGarage has brought up an idea that the current parking slots could be run by an automated application that will help churches and businesses to rent out parking spaces to drivers as demand arises. This will be done so through converting the single-used spaces into multi-used slots.
This will aid in decongesting the cities in the future and maintaining enthusiasm in the cities. The future will come with a lot of micro-mobilities, automated vehicles, and some cloud kitchens. All these will be able to be supported by the AirGarage that will come in handy for vehicle lovers like me.
Bloomscape Is Also One Of The Best Startups That Will Impact The Agriculture Sector Greatly
Plants define life, they are very fantastic and very fascinating. The pinch comes about when you need to buy or purchase a plant. It is awkward to stack a 7-inch plant on your car right? This is the reason that propelled Bloomscape to come up with an easier and better solution for purchasing plants. This is one of the best startups that is trying to make buying of plants an amazing experience to the lovers of nature.
With Bloomscape, people will be able to buy fully grown plants since the transportation of these plants will be easier. Bloomscape will conduct the shipping and transport the plant right to your doorstep. This company finds the right plants early enough and takes care of them as they await their order. After an order has been made, they conduct the transaction in a more efficient way to your doorstep. And guess what? The plant prices are just the same or relatively lower than those sold in the urban gardens.
Bloomscape is going to transform the horticulture and the agriculture sector in a great way. They have a longstanding vision of coming up with a recognized brand of plants that will be celebrated worldwide.
Airtable Is Also Keen To Invest In The Democratization Of Software
Airtable was launched in 2013 and since then, they have been working on a prototype that will change a lot of people's perception of software. The future and even now relies greatly on the use of the software. Yes, I said 'use of software'. This is what this startup is trying to enhance and perfect.
Since the software is one of the better methods to upgrade an idea into something powerful and useful, this startup is trying to go beyond the usage of the software. It is giving us the idea that we can not just access the software as a medium but we can also create one if we want to. This will influence a lot of our activities since we will have the power to create one of the powerful tools that aid in perfecting our ideas and motives. For this very reason, Airtable has appeared to be one of the best startups in my list of best startups to look out for in 2020.
Calm Is Also Here To Keep Your Mental Health In Check
We will require our whole being to be intact as we tackle and celebrate some of the innovations in the near future. This includes our mental health and our sleeping patterns. Calm was named as the 2017 iPhone app of the year, and I have no excuse to leave it out of my list of best startups to watch out for in the coming decades.
Calm is an application that is easily accessible through google play store and Apple store. It is recognized worldwide as the best when it comes to meditation tips and giving some of the benefits of meditation. With this App, you can help yourself by going through some of the guides and following its instructions. Do you need to examine your mental health and enhance your sleeping patterns? Then look no further since Calm has got you covered.
There are so many best startups that are launched annually. The ones mentioned above are some of those startups that will greatly influence careers and businesses in 2020. You have no reason whatsoever not to check them out. Keep a close follow up and monitor them as time goes by.