This decade has come to an end, and it is clear that its end signals the beginning of a new era for AI. Thanks to AI's gift to us, we have been able to witness machines take up human thinking and functionalities. It may seem like we have arrived in terms of integrating Artificial Intelligence in our personal and business lives, but we haven't.
Despite all the AI chips, Facial recognition and Machine learning features we have, there is still untapped potential as far as AI is concerned. And 2020 will be the perfect opportunity to exploit it. What should we expect? Which sectors will benefit from AI in the New Year and beyond?
How Will AI Revolutionize Education?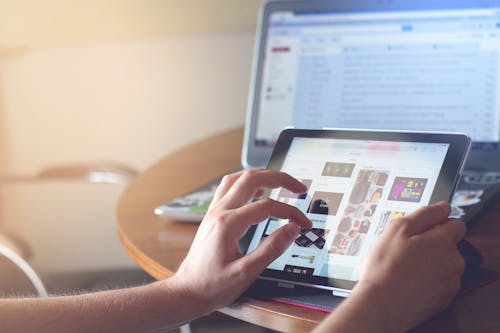 If there is one industry that epitomizes operational efficiency, it is education. Regardless of the level or grade, different stakeholders have realized how AI features help scale learning to greater levels. With this assurance, they are not turning back. This technology recognizes the fact that we cannot standardize the rate of learning and has really helped in personalized learning. By 2024, over 40% of learning materials will be backed by AI and tailor-made for an individual student. This will make learning a fully immersive experience.
Thanks to AI-powered interactive learning interfaces, learning is transcending into a paperless indulgence. With the imminent arrival of AI-backed conversational agents, grading systems, online courses, and tutoring will be more custom-made, and specific to learners' needs.
In the coming years, education providers will continue to accord a green light to voice assistants. Thanks to the convenience and apt functionalities of Siri, Alexa and Google Home, learners will shift from traditional handmade references to elevated access to learning materials.
AI And Manufacturing
When we zero down to AI, and more specifically robotics, the manufacturing industry is a revolution on its own. Everything that seemed impossible a decade ago, like robots making themselves, is a reality today. This new innovation has helped in the streamlining of manufacturing processes and systems. Today, it is possible to perform multiple tasks. Hence, the automobiles industry reaps big from AI-powered robots.
Future growth and viability of the manufacturing industry are in the hands of this tech. In the future, we will see more collaboration between robots and humans, and robots with other robots. The manufacturing sector will continue to draw indispensable benefits from this technology, with some of them being:
Higher precision in the assembling domains, thanks to the AI vision technology.
Increased productivity, in lesser time, since robots are faster and more efficient in performing manufacturing tasks.
Handling more refined tasks such as manufacturing electronic devices.
Impact On The Health Industry
When it comes to helping people lead healthier lives, AI is unstoppable. Patients worldwide are basking in the sunshine that this tech brings the health sector and most of them can't remember what life was without this new technology.
This technology has made a positive impact on the prevention, diagnosis, and treatment of diseases, in addition to helping in the storage of medical data. Future AI trends in health will help in putting patients' needs at the forefront, in addition to reducing the costs of health services.
The integration of the Internet of Medical Things enables patients to maintain healthy lifestyles. This can take place even in the absence of a physical doctor. We have applications that help patients to be at the driver's seat when it comes to their health.
The new technology is likely to transform many sectors in the near future, but education, health, and manufacturing will benefit most. AI, through machine learning and robots, will take our personal and business lives to a whole new level, and we can't wait.